Scale bar = 1cm.
Marsh Club-rush - a native (Bolboschoenus medianus)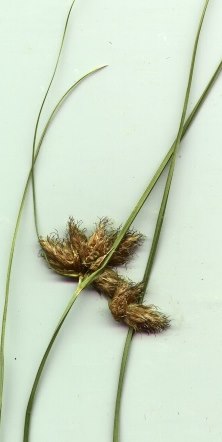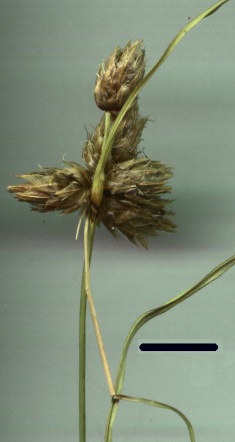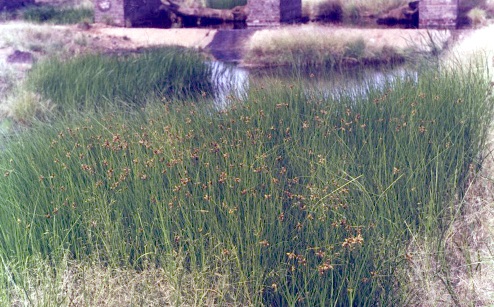 Family: Cyperaceae (Sedge family).
Native of Australia.
Occurrence: swamps.
Identification:
it is a large leafy tufted plant
the flowering stalks are up to 1.5m high
the flower stalks are shortly branched, each with clusters of spikelets.
the bracts are shortly awned, giving the flower clusters a fuzzy appearance
there are long green floral bracts from the bases of the flower clusters.
1: Its swampy habitat. 2, 3: Flower clusters.
---