Is it a native?
Kneed Spear-grass - native (Austrostipa bigeniculata)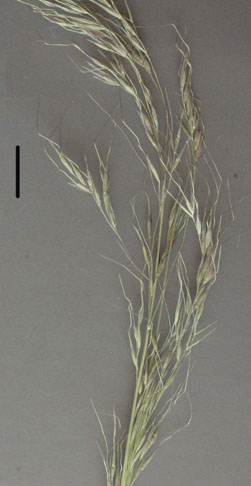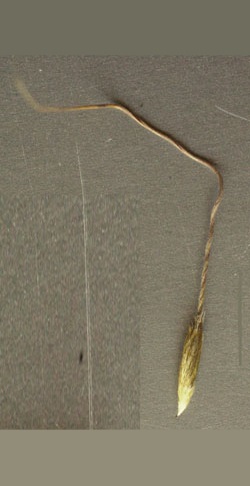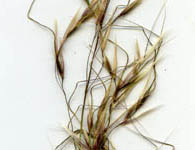 Alternative names: Stipa bigeniculata.
Native. Perennial. C3.
Family. Poaceae (Grass family).
Identification:
it is a tall grass with an open flower cluster
the floret has a single, awned lemma
the lemma body shorter than the glumes
the leaves are inrolled
the ligules are up to 0.5mm and minutely hairy
the nodes are finely hairy with short hairs
the awn is 30-60mm long and is sharply twice-bent
the hairs on the awn are very short (less than 0.2mm long)
the glumes are 12mm-18mm long and with a thin texture, and often shred after the lemmas fall
the lemmas are 6-8mm long, dark brown and covered with golden hairs
there is a ring of hairs at the tip of the lemma; the hairs are 1.2-2mm long.
Austrostipa bigeniculata is moderately common in basalt areas e.g. at Neereman.
bigeniculata: twice bent.
1: Tangled flower cluster. Neereman. 2: Lemma with twice-bent awn. 3: Part of the open flower spray.
---