Is it a native?
Berry Saltbush - a native (Atriplex semibaccata)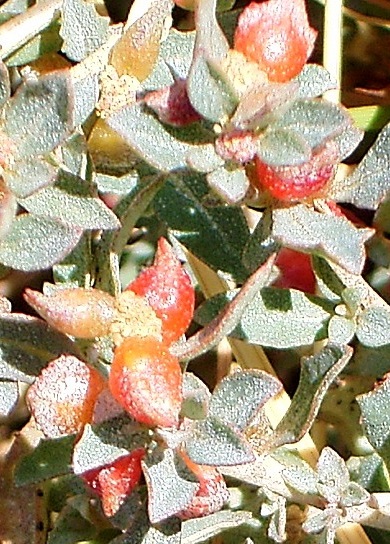 Family: Chenopodiaceae (Saltbush family).
Native of Australia. All States.
Occurrence: A common plant of native grasslands in Northern Victoria.
Identification:
it is a mat-forming plant
the branches may be prostrate or semi-erect
the leaves are greenish above and mealy-white below
the leaves are often toothed along the margins
the fruit are diamond shaped and bright red.
Photos:
Right: Berry Saltbush. Rushworth Cemetery.
2: Berry Saltbush. Koondrook Cemetery.
3: Berry Saltbush, Pioneers' Cemetery. Castlemaine.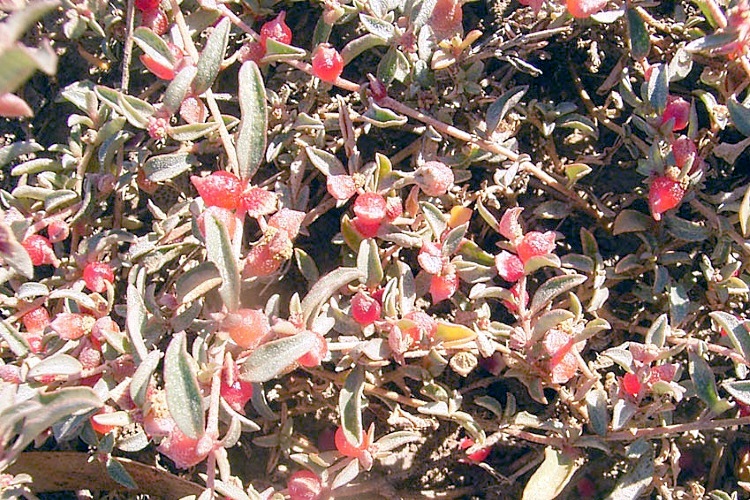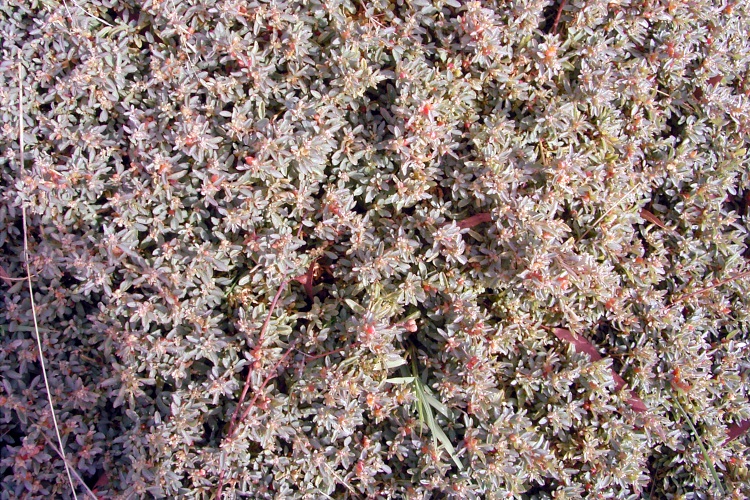 ---