Is it a native?
Hastate Orache - introduced (*Atriplex prostrata)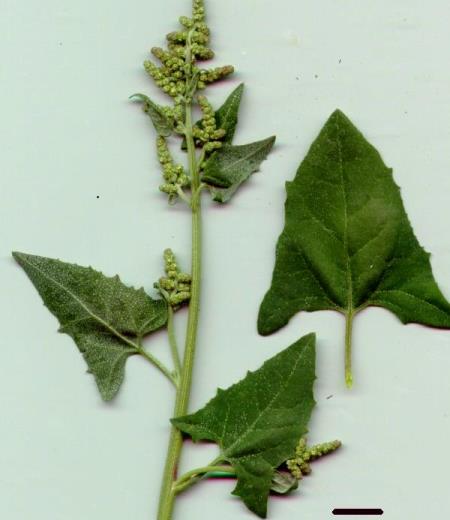 Other Names: Orache, Mat Saltbush.
Family: Chenopodiaceae (Saltbush family).
Native of Europe, Asia & N America.
Occurrence: Common along creeks and drains; also on saline soils. It is an environmental weed.
Identification:
it is a scrambling herb with slender stems; it may be prostrate or erect
the leaves are often triangular, and much wider at the base
it flowers for most of the year - the flowers are in clusters without obvious petals
the leaves are mealy (i.e. there are white scales) underneath.
Hastate Orache is an annual. It may be spread by wind and water.
Name. Atriplex: an ancient Latin name.
Photos:
1 and 2: Hastate Orache beside Barkers Creek, Castlemaine North. Note the triangular leaves, the slender stems, and the clustered flowers.
3: Barkers Creek , Castlemaine Botanic Gardens.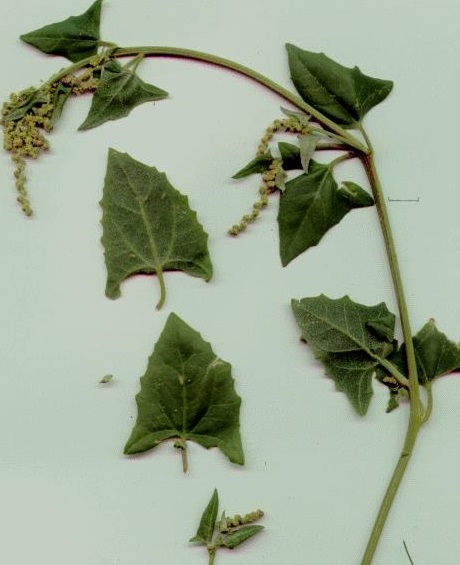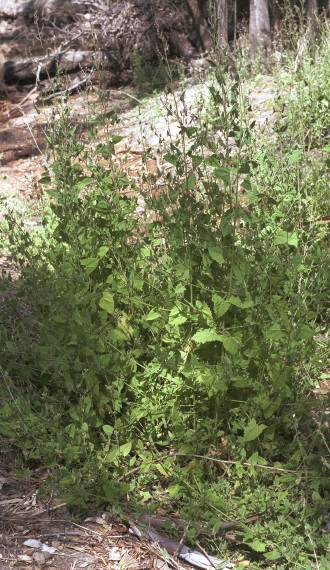 ---