Is it a native?
Aster Weed - introduced (*Aster subulatus)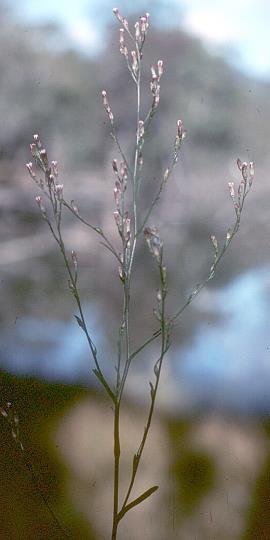 Family: Asteraceae (Daisy family).
Native of North America.
Occurrence: A widespread and common wetland weed e.g. along creeks, near reservoirs, and in seasonally wet areas. It is occasionally found on pasture land.
Identification:
it is an erect branching herb growing up to several metres high
the petals of the daisy flowers do not open widely
it is almost hairless
the leaves clasp the stems, and become smaller towards the top of the plant.
Name: Aster: from the Greek aster: a star.
It is an environmental weed.
Photos:
1: Aster Weed. Barkers Creek Reservoir.
Below 2: Aster Weed. Tullaroop Reservoir.
3: Dense growth of Aster Weed on the dry bed of Cairn Curran Reservoir.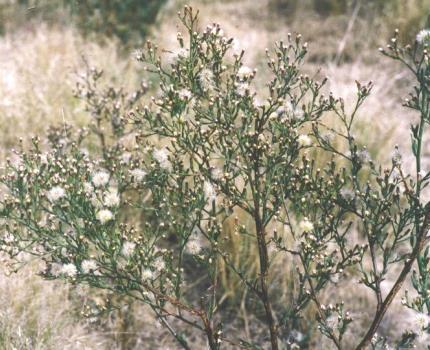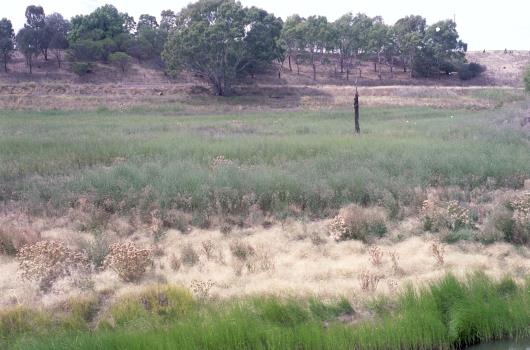 ---