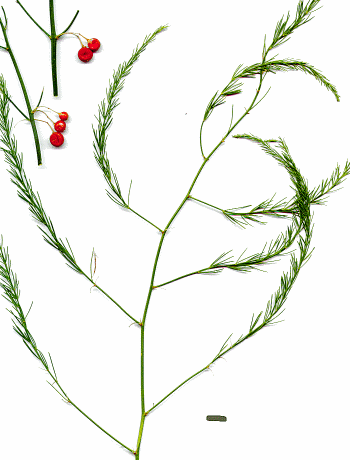 Family: Asparagaceae (Asparagus family). Formerly included in the Lily family.
Native of Europe.
Occurrence: Asparagus is usually found in damp places e.g. beside streams, or by lakes.
Identification:
it grows to about a metre
it has fine, feathery foliage
it has small red fruit.
This plant is the edible asparagus and is grown as a vegetable.
An environmental weed.
Photos:
Right: Asparagus. The fine feathery foliage and the red fruit are distinctive. It is spread by birds who eat the fruit.
Below 1: The green of the asparagus contrasts with the dried introduced grass. Harcourt North, growing beside the reservoir outlet.
2: Asparagus at White Hills Cemetery.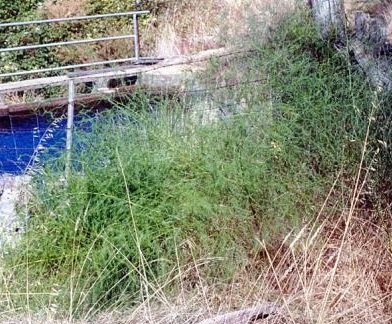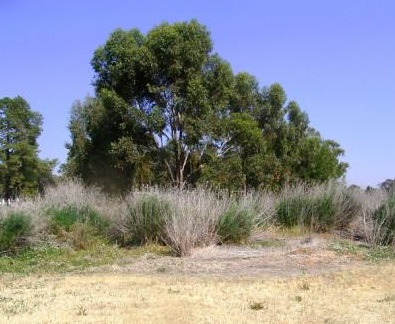 ---