Is it a native?
Common Swamp Wallaby-grass - native (Amphibromus nervosus)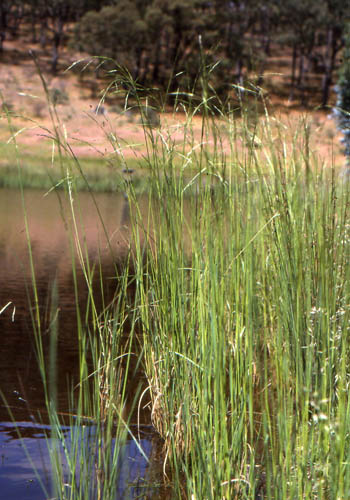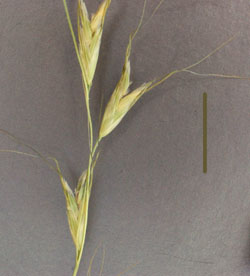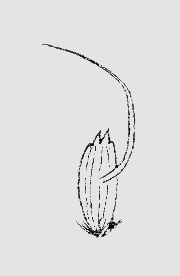 Native. Perennial. C3.
Family. Poaceae (Grass family).
Identification:
it has a contracted open panicle
the spikelets with 4-6 lemmas
the lemmas are awned
the glumes are shorter than the spikelets
the ligule is membranous, becoming torn with age, and is 10-20mm long.
It is a wetland plant, usually growing at the edge of water. It is a tall grass (usually 50cm to a metre or more). The spikelets have 4-6 lemmas. The lemmas are toothed at the apex, and a stout awn grows from the backs of the lemmas.
Amphi: approximately or doubtfully, suggesting a relationship with Bromus; nervosus: having nerves (veins).
1: Spikelets. Metcalfe. 2,3: Lemma with awn. 4: Swamp Wallaby-grass at a dam edge. Barkers Creek.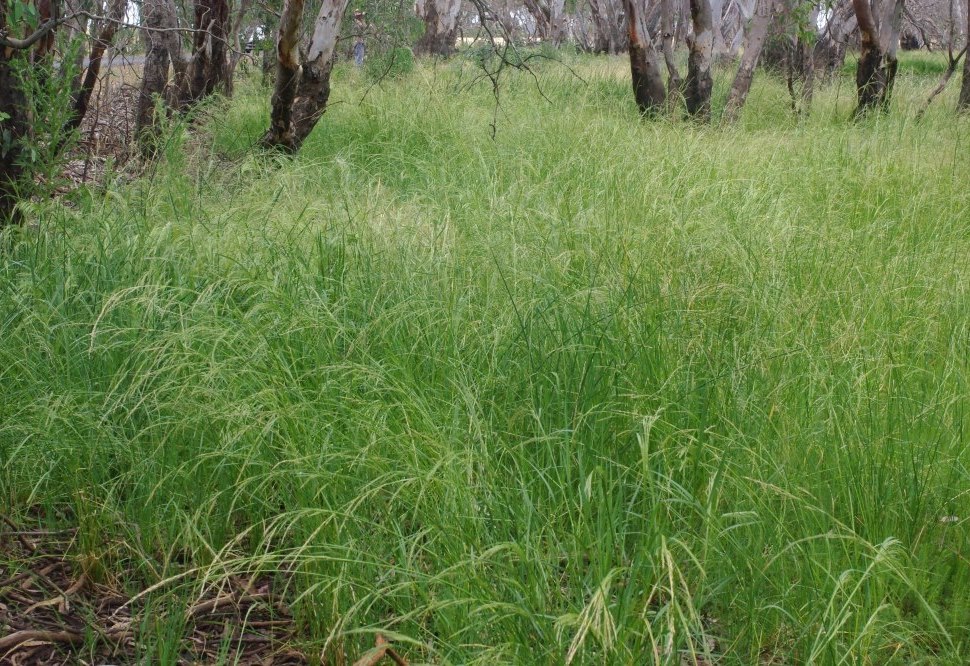 Swamp Wallaby-grass. Bells Swamp after a wet season.
---