scale bar = 1cm.
Broad Kernel Espartillo - introduced (*Amelichloa caudata)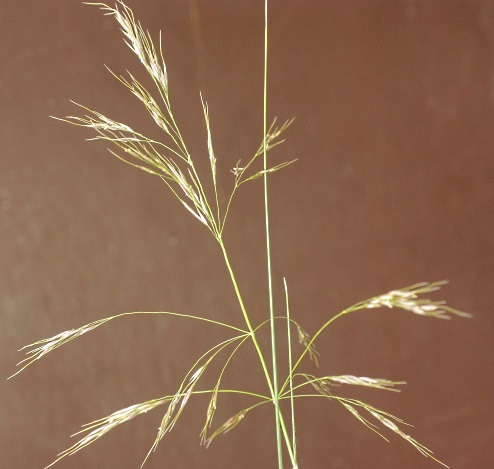 Other names: Stipa caudata, Espartillo.
Native to South America.
Family: Poaceae (Grass family).
Occurrence: Scattered. Established in several parts of Castlemaine township.
Identification. It resembles a native spear-grass. Some of the separating features include:
the summit of the lemma has a tuft of hairs, never a cylindrical corona
the awn is less than 20mm long
it is a long-lived tussock
the leaves are narrow and ridged; the leaves feel rough to the touch
it also produces plump seed in the leaf bases; these seeds are without awns.
the ligule is membranous and about 0.5mm long, whith hair tufts at the side.
It has poor nutritional value, similar to that of Serrated Tussock.
Broad-kernel Espartillo, Castlemine.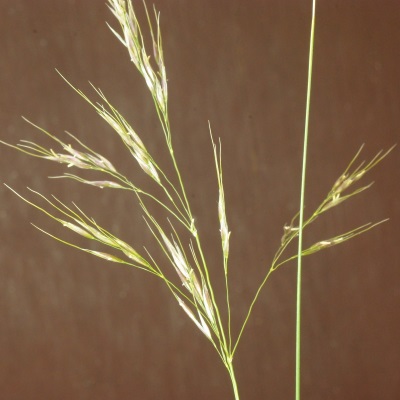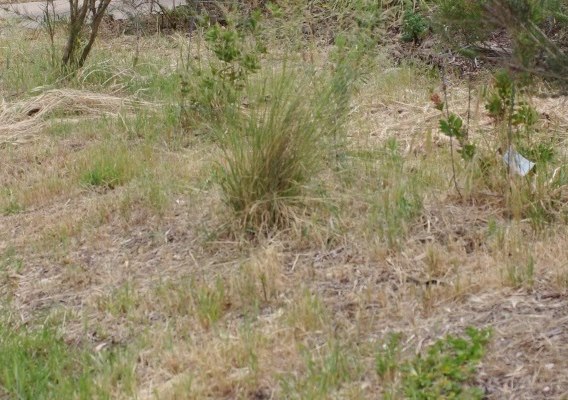 ---