Is it a native?
Lesser Joy-weed - a native (Alternanthera denticulata)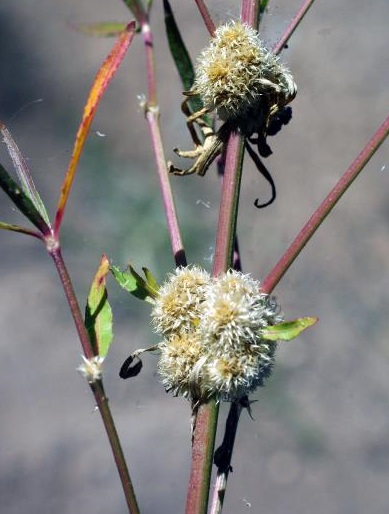 Family: Amaranthaceae (Amaranth family).
Native of Australia.
Occurrence: Lesser Joyweed is moderately common on mud flats of reservoirs and creeks.
Identification:
it is a small, branched plant
it has long, narrow leaves
the flowers are small, prickly and cream to pale brown in colour
the flowers are in dense clusters at the leaf bases.
It differs from Khaki Weed in the narrow leaves and the smaller, less prickly flower clusters.
Photos 1, 2: Lesser Joy Weed. Harcourt North Reservoir. 3: Glenluce Springs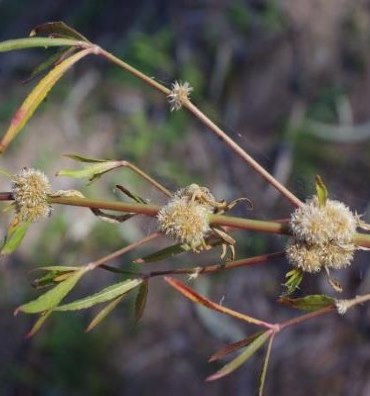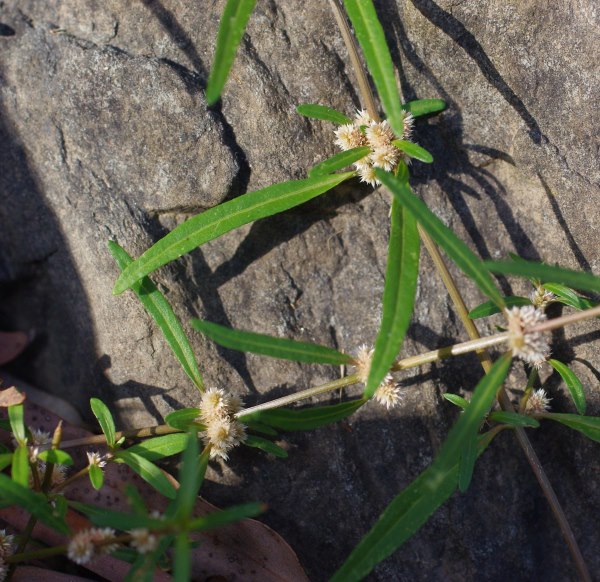 ---