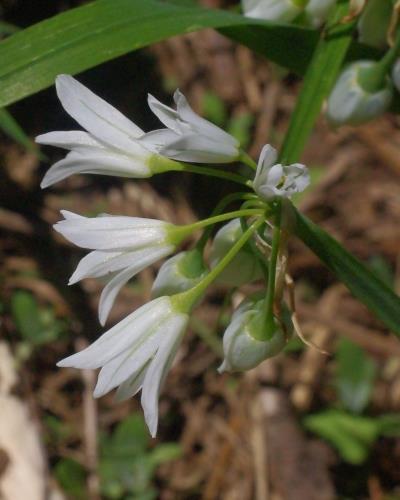 Other names: Three-cornered Garlic.
Family: Alliaceae (Allium family). It was formerly included in the Lily family.
Native of the Mediterranean region.
Occurrence: Scattered, particularly along roadsides and waste places. It grows best in damp areas where it may be locally abundant.
Identification:
it has white drooping bell-shaped flowers
the flowers have a thin green stripe
the stems are triangular
it has a strong garlic smell when crushed
it usually grows to about 30 cm.
Notes: A winter-growing weed, and a proclaimed noxious weed (Restricted in Central Victoria).
Similar Species: Snowflake (Leucojum aesivum) can be distinguished from the green spots on its white petals, and the lack of an onion odour.
Name: Allium: probably from the Latin name for garlic.
Photos: 1: Angled Onion along Barkers Creek. The white flowers are on triangular stalks, are drooping, and have green stripes.
2, 3: Angled Onion, Castlemaine. 4: McKenzies Hill.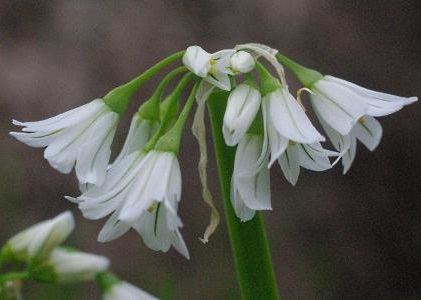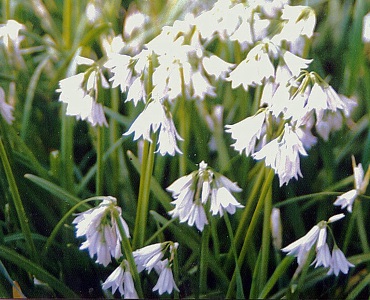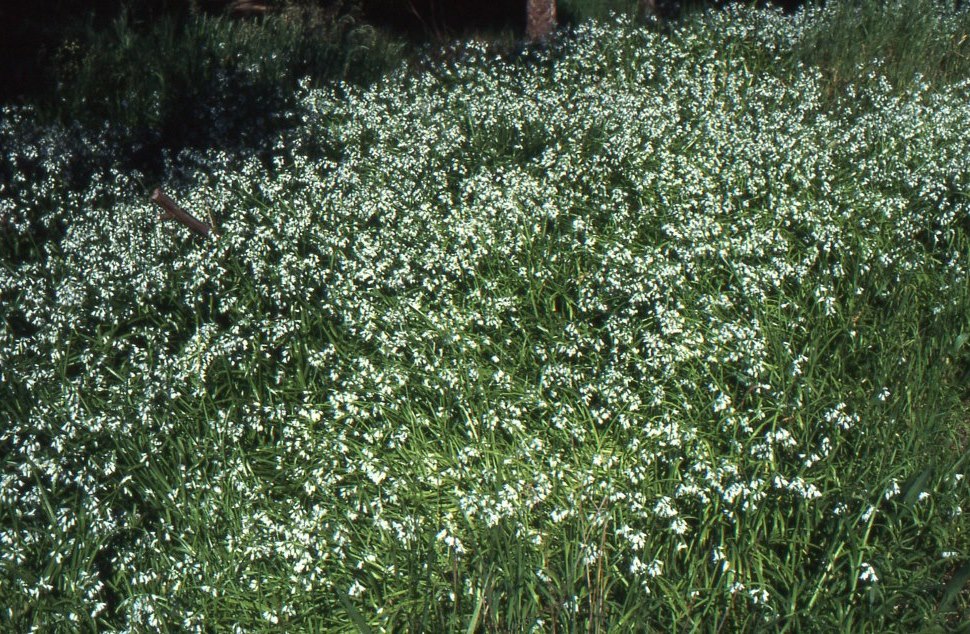 ---