Is it a native?
Austral Bugle - a native (Ajuga australis)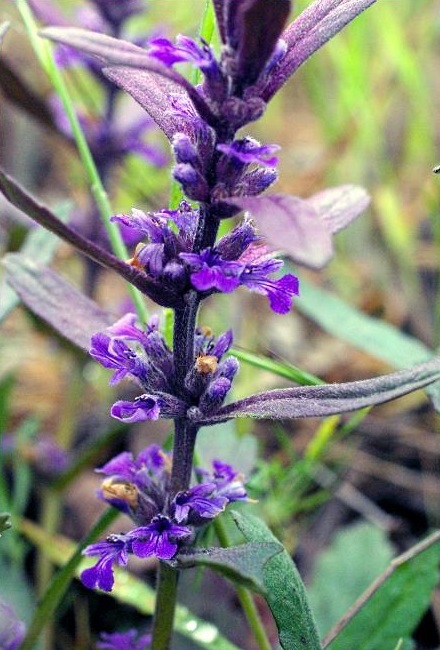 Family: Lamiaceae (Mint family).
Native of eastern Australia.
Occurrence: Uncommon. Is more common on and south of the Dividing Range.
Identification:
it is erect or prostrate to about 40 cm
the leaves are slightly lobed
the tube flowers are blue to violet, and grow from the leaf bases
the lower lip of the petals is two-lobed
the stamens are exerted beyond the petal tube
Austral Bugle is a variable species.
Right and lower left: Austral Bugle. Nuggetty.
Lower right: Sample from Mt Alexander. This plant was dug up by rabbits.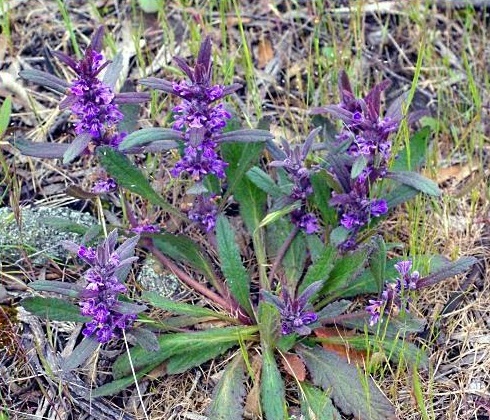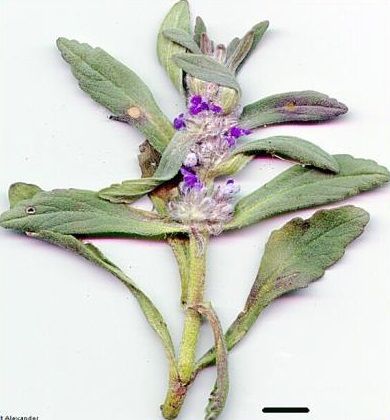 ---