Scale bar = 1cm
Spreading Wattle - native (Acacia genistifolia)
Other names: Acacia diffusa was an earlier name, hence the common name "Spreading Wattle".
An open prickly shrub. The pale flower balls are on stalks from the leaf bases. Flowering may start in December, but peak flowering time is late summer-autumn. Widespread and common.
Near Heathcote and outer Melbourne Spreading Wattle flowers in spring and has bright yellow flowers.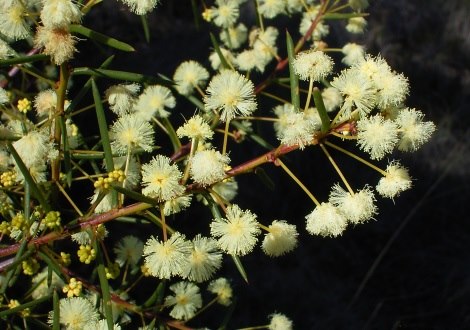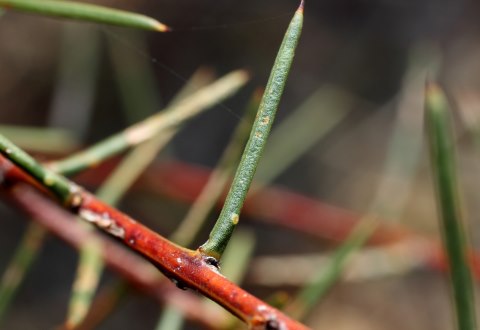 1: Pale flowers, Wattle Flat. 2: Leaf with a gald towards the base. Photo by Max Schlachter.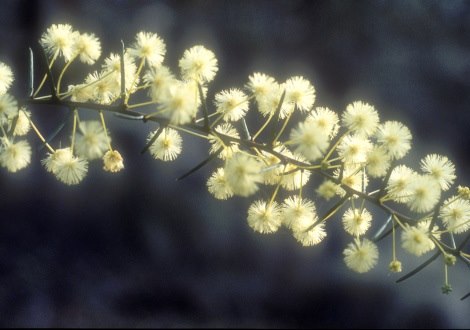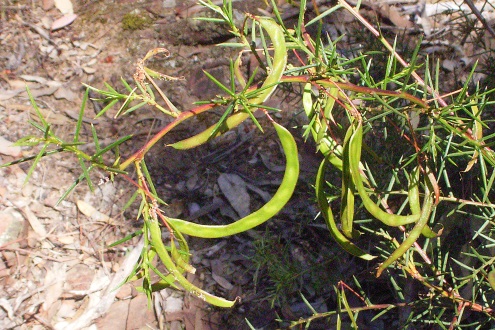 3: Flowers, Kalimna Castlemaine. 4. Seed pods. Parker Street east.
---